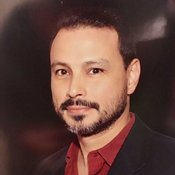 David Useche, CTO
Our Vision Statement: Caswell County Schools embrace the change to a student-centered learning culture; where learning is personalized, creative, reflective, relevant, and purposeful and where it is expected students will use digital tools to demonstrate learning.
Our efforts, planning and initiatives are around the digital learning strategic elements of Leadership, Professional Learning, Data and Assessment, Content and Instruction, and, Technology Infrastructure and Devices. Our plan is to impact the structure of education and administrative practices, and, teaching and learning culture in our schools.
The goal of Caswell County Schools is to successfully transition to digital-age teaching and learning in a technology rich environment that facilitates and enhances student learning and increase staff efficiency. This environment and these experiences will provide all students and staff with the communication, information, and lifelong learning skills necessary to become effective and productive members of an increasingly complex global society.
Staff Documents Links PowerSchool